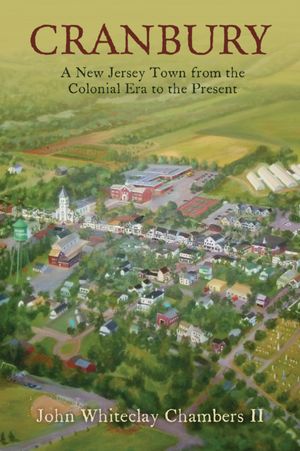 So.. and stop me if you've heard this before, what if everyone in Cranbury read the recently published Cranbury : A New Jersey Town from the Colonial Era to the Present by township resident and Rutgers University Professor John W. Chambers? Well, this is exactly what we are hoping will happen as we begin the nine month celebration of this book were calling "One Book, One Cranbury"!
The idea is that the Library, in partnering with the Cranbury History Center as well as receiving a county grant, will provide quality, educational and fun programming that will foster a sense of community and bring us together to discuss this work, and the history of Cranbury as a whole.  Every month, from now until 2013, there will be presentation, craft and discussion programs for everyone to enjoy.
You can find out more about these programs by visiting our community calendar or by viewing and printing the following program sheet. We hope to see you at one, or all of these programs over the next nine months.
As far as getting your hands on the book, you may either visit the library and borrow one of our copies, or purchase a copy at the Library or History Center.
I also thought it might be nice to share with you the official proclamation signed by Mayor David Cook, making 'One Book, One Cranbury'  just a little more official!